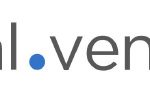 GLOBAL VENTURES
Finance Manager
Dubai – United Arab Emirates
Full-time
Company Description
Global Ventures is a Dubai-based, international VC firm backing global-minded founders who are building growth-stage companies and using technology to transform emerging markets and the world. Our vision is to become a world-class investment platform deploying capital across the Middle East and Africa region.
Our portfolio ranges in geography and industry, with investments in Enterprise Software, Digital Health, and FinTech, across Egypt, Sub-Saharan Africa, and Saudi Arabia, to name a few.
We pride ourselves on the diversity of our team – diversity in nationality, age, gender, expertise, and thought. It is what brings perspective and nuance to everything we do.
Global Ventures was founded in 2018 by a team of three. Today, we are a family of over 30 members, spread across Egypt, Saudi Arabia, and the United Arab Emirates – and growing.
Job Description
You will be joining Global Ventures as a crucial figure in the organization during a great time of growth for ourselves. You will use your excellent financial skillset and range of experience to support our portfolio performance, keep the company financials in order and take responsibility over audit and compliance issues. You will be assisting the company in developing business strategies, manage affairs to achieve business objectives and to increase profitability and growth.
Your duties and responsibilities will also include the following;
You will lead all internal finance work streams – including budgeting, capital allocation modeling and fund deployment monitoring.
You will oversee the production of timely and accurate financial statements, capital calls and quarterly reports
You will design and implement all procedures for internal controls, finance, and admin functions.
You will lead the tax filing and audit processes for all entities.
Managing third party accounting, tax and audit firms on outsourced processes.
You will actively work with the General Partners and COO on key strategic projects that require financial and accounting expertise­­
You will lead co-investments, TPO's and follow-ons.
You will support the acquisition and investment divestiture processes by the company.
You will support and participate in the management of the banking, non-bank financing and insurance relationships for the company.
Qualifications
A qualified accountant – ACA or equivalent
Relevant experience in a similarly senior position
Exposure to venture capital or private equity
Experience working within a fund management or similar business
Demonstrable track record of success in a leadership capacity
Deep commercial acumen
Excellent communication skills