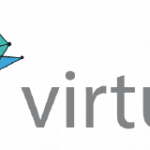 Virtua Advanced Solution
Flow Assurance Manager
Airport Rd – Dubai – United Arab Emirates
Full-time
Company Description
Trans Skills is a trusted advisor to many of the Middle East's most respected organizations and a leading Human Resources Services Firm with an International Network active in 55 countries. Our clients range from the largest corporations to emerging growth companies and government bodies. We work at the highest levels of leadership to create tangible and enduring business impact.
Our core services include:
– Multi-country Payroll Outsource covering META
– Multi-country Single SaaS Platform
– Executive Search and Specialized Recruitment Services
– Manpower Outsourcing (EOR/PEO)
– HR Digital Transformation
– Psychometric Assessment, Gamified Learning, Coaching and Performance Management
Job Description
Our client is a chemical manufacturing company that is pushing boundaries in specialty chemicals. Whether in the lab, working in communications, recruiting new co-workers, or working on business strategy, they welcome all innovators and self-starters who like being challenged, who think out-of-the-box, who like working in an international environment, and who constantly strive to excel in his or her field. You will have the freedom to make a global impact — with approximately 13,000 other colleagues and a vast global network.
We are seeking to speak with a qualified Flow Assurance Manager that will be responsible for leading the organization in Flow Assurance (scale, paraffin, PPD, asphaltenes and hydrates) and developing the Flow Assurance team in Dubai.
 
Qualifications
10+ years of experience in oil and gas industry with progressive experience; Oilfield Chemical Service experience is highly preferred.
BSc Honours degree (or equivalent) from an accredited institution with relevant experience. PhD in technical subject preferred.
Additional Information
Please send CV with the job title as heading to candidatesATtransskills.com