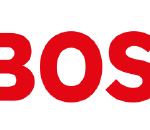 BOSCH
Intern-Facilities Management
Dubai Airport Free Zone, Dubai, United Arab Emirates, Dubai, United Arab Emirates
Intern
Legal Entity: Robert Bosch Middle East FZE
Company Description
Do you want beneficial technologies being shaped by your ideas? Whether in the areas of mobility solutions, consumer goods, industrial technology or energy and building technology – with us, you will have the chance to improve quality of life all across the globe.
Welcome to Bosch.
At Bosch, we develop, examine and enhance new systems, components and technologies. Our aim is simple: improving lives. Bosch Middle East has its headquarters in Dubai and representative offices in Saudi Arabia, Qatar, Lebanon and Pakistan.
With over a hundred associates from more than 25 different nationalities, we operate in the business divisions Automotive Aftermarket, Power Tools, Security Systems, Thermos Technology and Drive & Control technology, and IoT and Software Solutions.
Job Description
Active support in updating and further developing facilities and health & safety manual/ handbook, based upon relevant central guidelines, directive and local govt policies
Co-ordination and regular communication with Dubai Airport Free Zone with regards to facility maintenance, security support, safety topics
Support with small to medium projects on inspiring work place topics
Supporting with entry requests (internal / external personnel)
Handling internal customer requests (e.g. regular office maintenance, new furniture/key requests)
Support with parking card requests and parking reports
Handling internal landscaping maintenance and reports
Support with pantry supplies management
Support with contractor management
Ensure that all departmental files and back-up records are updated and maintained correctly in physical or soft format.
Qualifications
Bachelor or master degree in Engineering / Facilities or equivalent
Additional Information
What Distinguishes You
Experience – <1 year
Fluent English-Proficiency in MS Office Suite (word, excel, outlook, PowerPoint)
Excellent organizational skills, communication skills, interpersonal skills and flexibility
Security experience / basic training added advantage