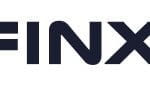 FINXFLO
Senior Writer, Marketing
168 Robinson Rd, Singapore 068912
Full-time
Company Description
FINXFLO is looking for an amazing Senior Copywriter to support our growth!
FINXFLO is a regulated crypto brokerage designed to help traders access the best prices with an unparalleled level of transparency and efficiency.
We are looking for a Senior Copywriter to deliver creative storytelling that will bring to life our brand and world-class products.
As a Senior Copywriter,
You'll be responsible for ideating and developing high-quality creative work that would set us apart from other crypto-related brands, and build a distinctive brand voice for FINXFLO. We are looking for someone who is versatile in his style of writing to suit the medium – concepts, short and long-form copy, video scripts, social content, collaterals, blog posts, etc
Job Description
In short, what you will be doing
Be a custodian and creator of FINXFLO's brand personality and tone of voice that is distinctive and instantly recognisable.
Collaborate with the Design team to develop concepts for marketing programs, including integrated and digital campaigns, product launches, sponsorships, and events, etc.
Have a customer-first mindset when working on creative solutions to meet business goals and objectives.
Take complex concepts and products and bring them to life – simply and beautifully.
Create original and compelling copy that is on-brand, customer-centric across all our media channels.
Monitor industry and social media trending topics, and identify opportunities to draw relevance and attention to our brand
Communicate directly with internal teams, external vendors and partners on projects to ensure right messaging
Qualifications
What you will need to bring
Minimum 6 years of experience working in a creative agency.
A strong portfolio that showcase your creative thinking and writing skills.
A creative and curious mind, and a compelling storyteller
Passionate to learn, understand and master all things about crypto and blockchain.
Excellent writing and editing skills, with a keen eye for detail
Great communication skills in pitching a concept/ idea, and at the same time open to feedback and better ideas from others
A fast learner and "can do" attitude while managing multiple projects simultaneously.
Additional Information
Why join FINXFLO?
Be at the forefront of a fast-growing start-up in an exciting sector. FINXFLO is the world's first hybrid liquidity aggregator that combines both CeFi and DeFi ecosystems to allow crypto traders to have access to some of the most competitive prices. You'll play a crucial role on the growth of the revolutionary product that will become the leader in crypto, the future asset class for the world.
Generous Benefits and Perks. We understand benefits and perks matter to individual. With that, we offer benefits and perks that reward employees for their ambition and drive to succeed.
Amazing growth and learning opportunities. We are a tight knit team where everyone grows together. We'll continuously work with you to further your personal and career development.
For a confidential discussion, click here to apply. Due to the high volume of applicants, we regret that only shortlisted candidates will be notified.
For confidential discussion, click here to apply. Due to the high volume of applicants, we regret that only shortlisted candidates will be notified.